About MeAbout Me
I'm Freelance Web Developer / Designer
With over 10 years of experience, I am a highly skilled and creative web developer. My specialty lies in crafting responsive websites that cater to businesses of all sizes. I possess expertise in WordPress, Shopify, Wix, and various other platforms, allowing me to design visually stunning websites that are customized to your specific needs. My primary focus is on creating designs that are user-friendly and intuitive, while also emphasizing a positive user experience.
My comprehensive range of services covers all aspects of website design, including coding, optimization, and customization. I am adept at providing tailor-made features and functionalities to meet unique requirements, as well as integrating third-party tools such as analytics and email automation providers into your website. Regardless of the platform or domain you use, I am dedicated to bringing your vision to life.
My goal is to provide clients with the best solutions possible, regardless of their budget or timeline. Your satisfaction is my ultimate measure of success, and I strive to exceed expectations with every project. With my extensive industry experience and a commitment to staying current with industry advancements, I am ready to turn your website dream into a reality. Please do not hesitate to reach out to me for any inquiries on how my services can help fulfill all your technical needs.
Astrael did it as promised. Although the challenge was much bigger then expected, not due to change of scope, but due to appearance of migration issues on multisite, Astrael did not rest until the job was done! Thank you Astrael Astrael did an outstanding job. He communicated clearly with me all the way along, engaged me in his progress and asked for regular feedback all through the project to ensure everything was delivered exactly as I required...It was and I am extremely happy. I will definitely use Astrael again for future projects. Astrael is willing to go the extra mile if needed. Doesn't give up an difficulties and tries all ways to get the job done. Available 16 hours a day, he is a great guy to have on your team

Astrael Kokeb developed our site from scratch, with my design suggestions, and has continued to help us evolve the site further. For this round, as always, he's great to work with. He consistently takes creative initiatives, and creates solutions for my problems, requiring very little oversight.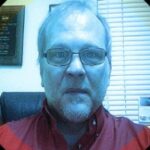 Astrael is a wonderful worker! He takes the time to make sure that everything you ask for is done right. The website was finished in a timely manner, he took the time to make sure all the adjustments I wanted were done, and he was pleasant to work with. Will hire him again for future products.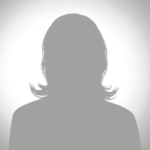 Astrael has exceeded our expectations and handled the domain transfer + redirection + google search console very quickly and also conscientiously. Moreover his response time and quality was great, which makes the communication very pleasant. We like definitely to work on with him on future projects WORDPRESS, SHOPIFY,MAGENTO & more)
WEBSITE SPEED OPTIMIZATION
10 + Years of Experience
0
380 + Projects completed
0